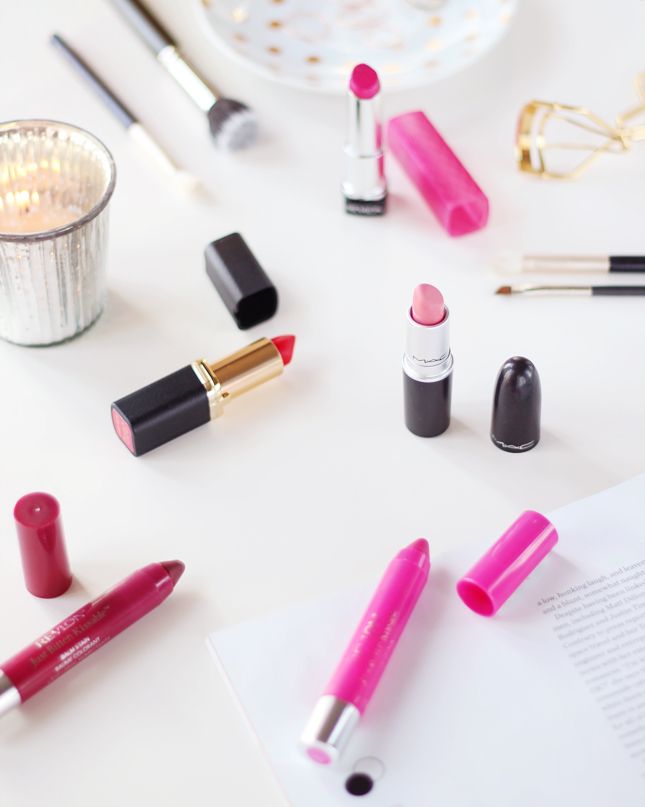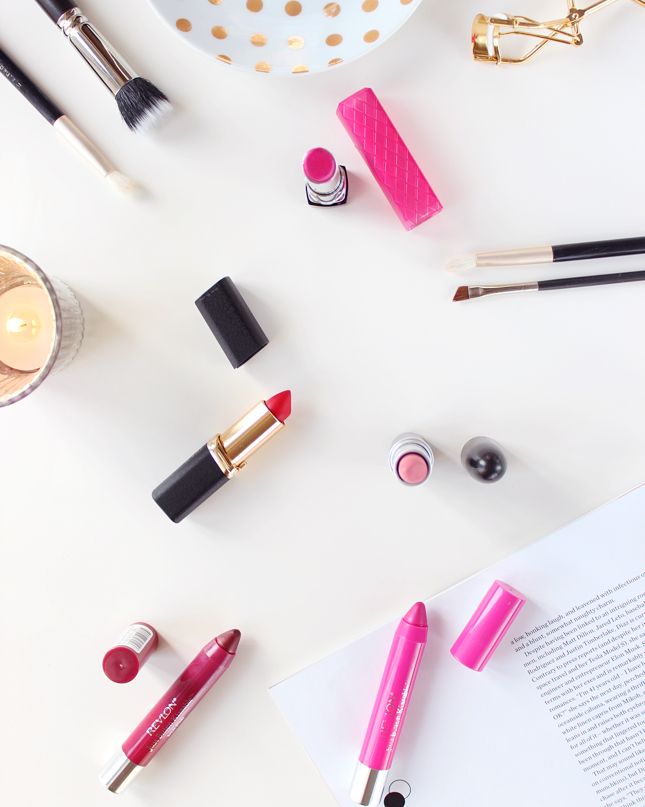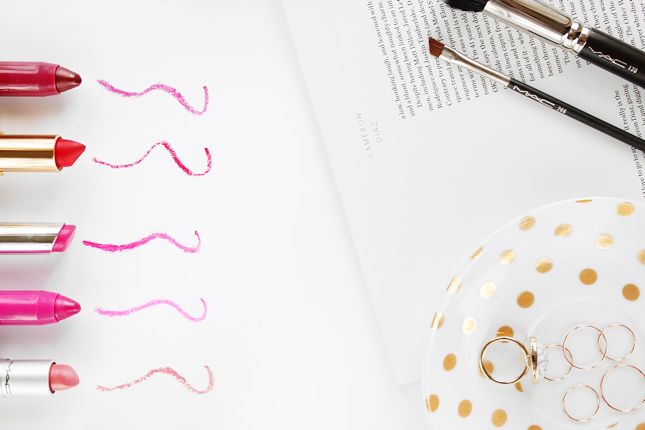 I'm not quite ready for spring peaches and pinks yet, or to let go of plums, berries and reds but I have slowly started to add a few brighter tones to my lipsticks ready for spring.
I love wearing berry shades throughout winter and Revlon Balm Stain in Crush is great to wear as a pretty stain on your lips. I like dab a small amount of this on before rubbing it in with my finger to leave a subtle stain. This way it lets me hold on to berry shades without it looking too bold and autumnal.
I'm still reaching for wintry reds and I think L'Oreal Color Riche Exclusives Lipstick in Blake will continue to make an appearance on my lips all throughout the year as I love it so much. This lipstick is a flattering matte pure red that contains jojoba oil to keep lips feeling soft, it works so well with shimmery brown lids and lasts well on the lips.
Bright fuchsia pinks are slowly creeping their way back into my make up bag, Revlon Lip Butter in Lollipop and Revlon Balm Stain in Lovesick are great for brightening the gloomy winter days and for transitioning into spring. Revlon Lip Butter in Lollipop is a bright fuchsia pink and Revlon Balm Stain in Lovesick is a slightly softer pink with a hint of purple.
Lastly I've been gravitating towards softer pinks and MAC Please Me has been the perfect muted pink for the transition into spring. It's great to wear as a girly matte pink when you want to wear a bolder eye look.
What lipsticks are you currently wearing?