December has been such a festive month and I've really enjoyed wearing red lipstick and nail polish almost every day. Here are my December red favourites:
Treacle Moon Warm Cinnamon Nights: It's been getting quite cold recently and so I've really been enjoying having hot baths filled with bubbles in the evenings. I love anything cinnamon flavoured and this bubble bath smells amazing - like warm, sweet cinnamon. It's so festive and the scent lingers on your skin, I really love the treacle moon bubble bath scents and they're so affordable at only £2.99 for a bottle.
Nars Velvet Matte Lip Pencil in Cruella: I received this as a Christmas gift as part of the Nars Digital World Lip Pencil Coffret. I love the whole set but Cruella, a velvet matte pigmented blue based red, has been on my lips non stop these past few days. It's so easy to apply in pencil form and lasts well on my lips. It's such a pretty shade and perfect for the winter months.
New look burgundy velvet bow: These bows are available in a pack of three colours; burgundy, grey and black. They look so pretty pinned into the front of a bun, into the side of your hair or placed in the centre of a half up do.
Essie Bordeaux: Alex bought this for me for my Birthday in November and I've absolutely loved wearing this on my nails all throughout this month. Essie Bordeaux is a beautiful burgundy red that looks glossy on the nails and is great with Essie Rock at the Top (a gold glitter) as an accent nail. You can see me wearing it in the photo below.
L'Oreal Color Riche Exclusives Lipstick in Blake
: This lipstick contains jojoba oil and so keeps lips soft, It's long lasting and is a stunning pure matte red colour.
EOS Lip balm in Pomegranate and Raspberry
:
EOS lip balms keep my lips feeling so soft as they contain vitamin E, jojoba oil and shea butter. This lip balm is 95% organic, 100% natural, paraben & petrolatum free and smells like berries.
My last favourite in December and my favourite moment of this year is getting Engaged. On boxing day over candlelight Alex presented me with this beautiful ring and asked me to marry him!
So that's it, my last colour monthly favourites for this year! I've really enjoyed doing my colour monthly favourites, I hope you liked them and all my previous month favourites are linked below: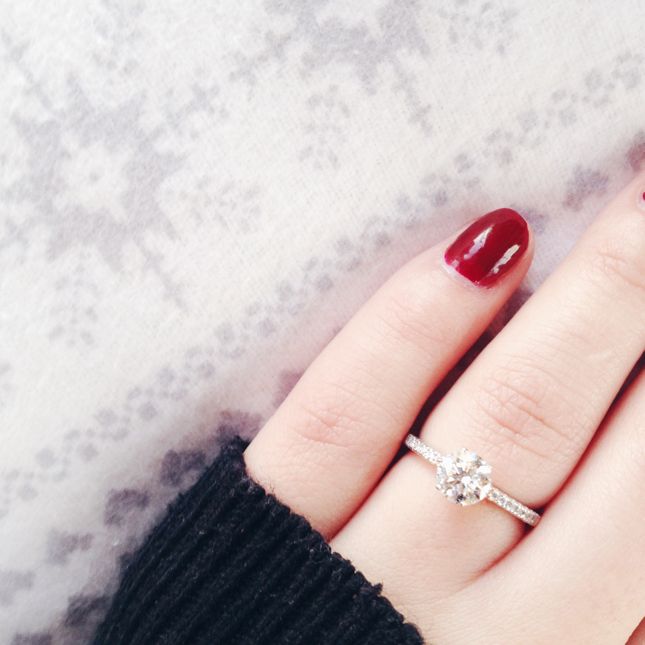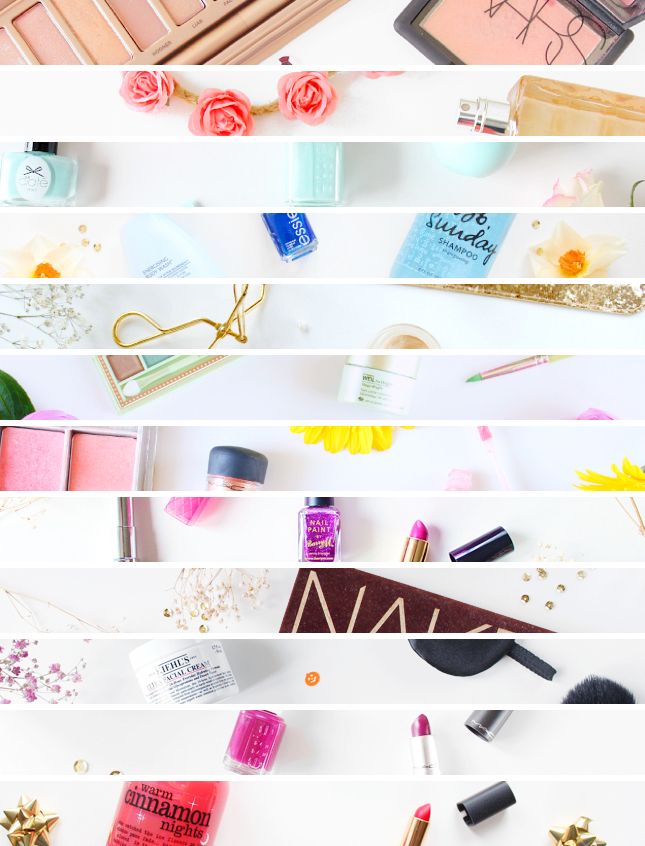 NOVEMBER BERRY PURPLE FAVOURITES/OCTOBER MONOCHROME FAVOURITES/SEPTEMBER BROWN FAVOURITES/AUGUST FUCHSIA FAVOURITES/JULYS CORAL FAVOURITES/JUNES GREEN FAVOURITES/MAYS GOLD FAVOURITES/
APRILS BLUE FAVOURITES/
MARCH MINT FAVOURITES/
FEBRUARYS ORANGE FAVOURITES/
JANUARYS PINK FAVOURITES